Assembly Services in Dubai
In a city as busy as Dubai, it's important to have a reliable assembly service that can handle all of your needs. From office furniture to home appliances, Urgent Maintenance can assemble anything you need. We're also available 24/7, so you can always count on us when you need us. Contact us today to learn more about our services!
OUR URGENT MAINTENANCE CAN HELP YOU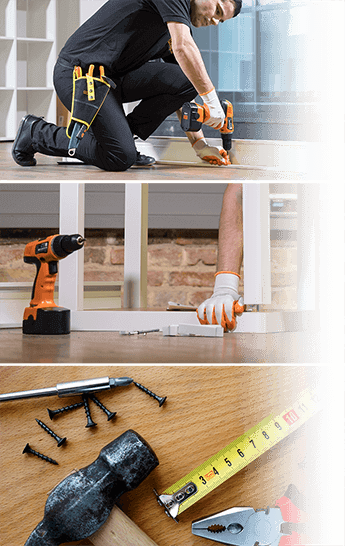 FULLY EQUIPPED, INSURED, AND NEAT PROFESSIONALS
When you're trying to get a business off the ground, the last thing you want to worry about is whether or not your assembly services are up to par. Luckily, when you work with a professional team like ours, you can rest assured that your assembly services will be top-notch. We're fully equipped with the latest tools and equipment, and our team is insured for your peace of mind.
EASY TO BOOK, FAST TO GET!
There are many reasons to book an assembly service in Dubai . The main reason is that it is easy and fast to get. You don't have to go through the hassle of finding a contractor, scheduling a time, and then waiting for them to show up. With an assembly service, you can simply book online and they will come to your location at the scheduled time. Plus, they will bring all the necessary tools and equipment with them so you don't have to worry about a thing!
HONEST PRICING – YOU PAY FOR WHAT YOU GET
When it comes to assembly services, you want to be sure that you're getting what you pay for. That's why we're upfront and honest about our pricing. We don't have any hidden fees, and we'll never try to upsell you on something you don't need.
URGENT MAINTENANCE GUARANTEE FOR HIGH QUALITY AND WORKMANSHIP
If you're looking for a company that provides high quality assembly services in Dubai  then you've come to the right place. At Urgent Maintenance, we pride ourselves on our workmanship and guarantee that all of our products are made to the highest standards. We know that when it comes to your business, time is of the essence, so we offer an urgent maintenance service that can be completed within 24 hours.
WE ALSO DO COLLECTION & DELIVERY
At Urgent Maintenance, we provide a complete range of assembly services for all types of products bound for the UAE market.
We have a team of highly skilled and experienced technicians who can handle any type 
of product, from the simplest to the most complex. Our
assembly services
are available at our state-of-the-art facilities in Dubai and Abu Dhabi, and we also offer collection and delivery services to make things even easier for you.
FURNITURE ASSEMBLY SERVICES
If you have ever purchased new furniture, you know how difficult it can be to assemble it yourself. This is where furniture assembly services come in. These services will put together your new furniture for you so that you don't have to do it yourself. This is especially helpful if you have a lot of furniture or if the furniture is particularly difficult to assemble. Plus, it can save you a lot of time and frustration.