PROTECT YOUR HOME FROM RAIN AND SNOW WITH LEAK REPAIR DUBAI
Looking for a reliable and affordable leaks fixing service in Dubai? Look no further than Urgent Maintenance Dubai. We are a team of experienced professionals who can quickly and efficiently fix any leaks in your home, whether they are caused by rain, snow, or other sources. We understand the importance of protecting your home from water damage, so we will work quickly and diligently to get the job done right. Contact us today to schedule a consultation.
KEEP WATER ON RAILS WITH PROPER PIPE & ROOF LEAK REPAIR
It's important to keep water on rails during the summer months when rain is more likely. If you have a leaky pipe or roof, it's important to get it fixed as soon as possible to avoid any further damage. Here at Urgent Maintenance , we offer Leaks Fixing Services in Dubai and can help you get your property back in top shape. We understand the importance of proper maintenance and will work quickly and efficiently to get your leaks fixed.
HOW THE LEAKS FIXING GETS DONE
If you're like most people, you probably don't think about your home's plumbing until something goes wrong. But when a pipe bursts or a drain backs up, you need help fast. That's where we come in. Our experienced team of plumbers is available 24/7 to help you with any leaks fixing needs you may have. We'll arrive quickly and get the job done right, so you can get back to your life.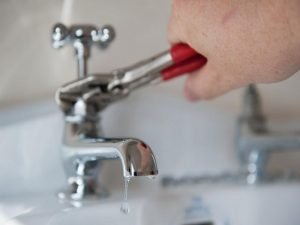 LEARN MORE ABOUT LEAK REPAIRS FROM OUR SHORT FAQ
Q: ARE ROOF LEAKING AND OTHER REPAIRS GOING TO BE COVERED BY MY INSURANCE?
A: When you contact us for leaks fixing in Dubai, our first step is to come and inspect the damage. If we find that the repair is covered by your insurance, we will help you file a claim. In most cases, the repairs will be covered by your insurance policy. However, there are some exclusions that you should be aware of. For example, if the leak was caused by poor maintenance or neglect, your insurance company may not cover the cost of repairs.
Q: WHY IS WATER LEAKING IN MY HOME?
A: Water leaks can be annoying, costly, and even dangerous. If you're wondering why water is leaking in your home, there are a few likely culprits. The most common causes of water leaks are burst pipes, faulty washing machine hoses, and damaged roofing. If you suspect a leak, it's important to act quickly to prevent further damage. You can call Urgent Maintenance for leaks fixing service in Dubai to help locate and fix the problem.
Q: HOW ARE YOU ABLE TO LOCATE THE SOURCE OF THE LEAK?
A: Leaks are never fun, and they're especially not fun when they happen in your home or business. But don't worry, because the team at Leaks Fixing Services is here to help! We have years of experience finding and fixing leaks of all kinds, so you can rest assured that we'll be able to locate the source of your leak quickly and efficiently. Plus, we offer a wide range of leaks fixing services so that you can choose the option that best suits your needs.
Q: FOR HOW LONG CAN I LEAVE THE LEAKS UNADDRESSED?
A: Leaving water leaks unaddressed can cause serious structural damage to your home or office building. Not only that, but it can also lead to mold and mildew growth, which can pose serious health risks. That's why it's important to have a trusted leaks fixing company on hand to take care of any maintenance issues as soon as they arise.