Toilet Repair Installation Services in Dubai
Not many stop to think just how unpleasant the consequences of damaged plumbing can be. That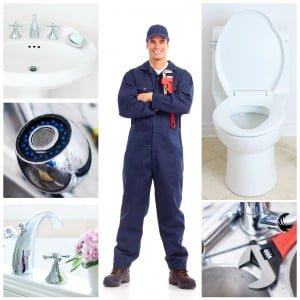 seemingly innocent blockage in your toilet may lead to multiple leaks, warped floorboards, and the worst offender of all – structural damage. Things will only get worse by the minute, so act in time and enlist the aid of Urgent Maintenance to deal with debris for good for Toilet Repair. Let's review the benefits:
Besides unblocking pipes, the pros can fix or replace taps, joints, baths & more;
The specialists can also install toilets, radiators, basins, showers, dishwashers, etc.;
You can make a plumbing appointment for any day of the week, bank holidays included;
Plan ahead by taking advantage of our free of charge online price estimations.
Enjoy a service that covers all regions that are within Dubai.
RESTORE YOUR HOME'S WATER FLOW WITH EFFICIENT PLUMBING SERVICES
No matter what problems lurk inside your bathroom, the specialists are well-equipped to flush those out in no time. For instance, the pros can provide you with a meticulous bath, shower, or basin plumbing, Toilet Repair. Need a new bathtub or a few leaking taps in your kitchen repaired? Consider it done. The technicians' versatile skills will also come into play when your task involves:
Fixing leaking toilets or replacing faulty toilet repairs, pipes, or push buttons;
Fitting new pipes, baths, sinks, washing machines, and dishwashers;
Installing new toilets as part of your modern bathroom renovation project.
The skillful plumbers at Urgent Maintenance possess the tools and methods to send pipe blockages of any size swimming. The experts are most proficient at unblocking sinks, toilets, and showers, but that doesn't mean that the pros can't also help you with long-lasting toilet siphon or Toilet Seat Repair. The specialists can even go a step further and install water softeners and limescale inhibitors. The latter will lower your maintenance costs by half and will allow you to preserve your bathroom's polished looks for many years to come.
No one wants to face a leaky toilet, but it's an unfortunate reality for many homeowners. If you're in need of Toilet Repair near me , there's no need to worry. We've got you covered with our experienced and qualified team. We offer a wide range of services including Toilet Repair, leak repair, and more. No matter what your problem is, we'll be able to help you get it fixed quickly and efficiently. We have the best technicians on staff who are trained in all types of toilet problems. Whether you have a running toilet or faulty valve, we can take care of it for you!
HIRE PRACTICE PROFESSIONALS WHO VALUE QUALITY
When it comes to something as important as Toilet Repair, you want to be sure that you hire practice professionals who value quality. Not only will this save you money in the long run, but it will also ensure that your repairs are done correctly the first time. That's why we only work with experienced and certified plumbers who are passionate about their trade. So, if you're looking for high-quality Toilet Repair near me, give us a call today!