Toilet Repair and Installation Services in Dubai
Toilet Repair and Installation Services in Dubai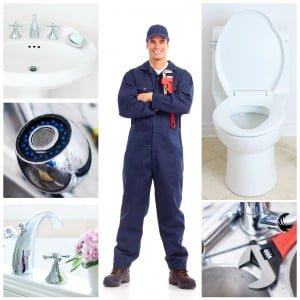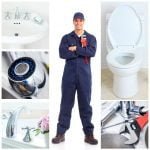 If you're having problems with your toilet, you can let our plumbing experts take care of the problem for you! We've been in business for over 15 years, so you can be sure that we know our toilets inside and out. Whether it's an installation or an emergency repair, we'll have your toilet running smoothly again before you know it. For Toilet Repair & Installation all us at (971) – 052-7243748 schedule service today!
When you're looking to upgrade your bathroom, there are a number of factors that can make or break your final decision. Is there enough space for your family to use comfortably? Are you in need of more storage space for towels and other essentials? And most importantly, does your current plumbing system even support upgrading from a standard seat-and-bowl model to something more high-tech and sophisticated? A quick call to our professional plumbers at Dubai Toilet Repair  will help answer all these questions before you make any big investments. We offer installation services on all major brands of toilets so whether you prefer the modern look and feel of an Elongated Bowl toilet with Sanitary Wall Hanging Kit or something more old-fashioned like an L1 Bidet Toilet Seat, we have what you need right here.
Replacing your old toilet
As if having to move your old toilet out of your bathroom wasn't difficult enough, how many times have you accidentally bumped into it while getting ready in the morning? That's no way to live. If your old toilet is making you miserable, let Dubai Toilet Repair in Dubai & Toilet Installation in Dubai replace it with a shiny new one. We specialize in quality installation and repair work for all major brands and styles of toilets in Dubai. Call us today for more information on our services.
This will largely depend on how you plan to dispose of your old toilet in Dubai. If you want to dispose of it yourself, you'll save money; if not, though, expect to pay a bit more. The average cost for in-home installation is $1,846. In some cases, that number can double. For example, if you have to have it installed by an outside contractor or remove any obstructions from your plumbing system and pipe system, then there are other costs involved as well. It all depends on the kind of work that needs to be done. Plus, this doesn't even include the costs associated with parts like seats and valves! For hire professional toilet repair in Dubai call us at (971) – 052-7243748 schedule service today!
Contact us today for more information about toilet repair in Dubai!
We'll send one of our expert technicians to your home, office or apartment to provide an estimate and help you choose a toilet that best fits your needs. Our estimates are free and we'll happily discuss all payment options with you, including financing plans through trusted third-party lenders if you need them. Don't just trust any plumber in Dubai—you want someone who will do good work on time at a fair price.