FROM DESIGNING TO FITTING - YOU GET YOUR KITCHEN READY FOR USE
They have the experience and expertise to carry out the work efficiently and to a high standard.

They will be able to give you advice on the best layout for your kitchen.

They can source high quality kitchen units and appliances at competitive prices.

They will install your kitchen quickly and with minimal disruption to your home.

They will dispose of your old kitchen units and appliances in an environmentally responsible way.

They will provide you with a warranty for their workmanship.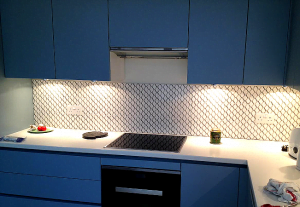 FROM DESIGNING TO FITTING - YOU GET YOUR KITCHEN READY FOR USE
MAKING YOUR KITCHEN A BETTER PLACE
There are many benefits to hiring Urgent Maintenance professional kitchen fitter in Dubai. They can help you streamline the process of kitchen fitting and make sure that everything is done correctly. Plus, they will also be able to advise you on the best materials and products to use in order to get the most out of your kitchen. It is worth noting that it is often cheaper to hire someone who knows what they are doing than it would be to attempt the kitchen fitting yourself. When kitchen fitting yourself there's always the risk of making mistakes or ending up with something not quite right. The money you spend on getting help from a professional kitchen fitter in Dubai will more than likely save you time and effort over time as well as being cheaper in the long run!
PAY ONLY FOR EXACTLY WHAT YOU GET
The minimum call-out charge is 1 hour. After it you are charged for every 30 minutes of work.
HOW LONG IT MAY TAKE
A kitchen refit can take anywhere from a few days to a few weeks, depending on the size and scope of the project. For a small kitchen, it may only take a couple of days to install new cabinets and appliances. For a larger kitchen, it could take up to a week or more. Kitchen fitting services in Dubai are typically very efficient, so you can expect your new kitchen to be up and running in no time.
CUSTOM DESIGN + SUPPLYING ALL MATERIALS
No need to waste your free time with shopping. You can leave that to Fantastic Handyman – your specialists will bring all the parts and materials necessary for the installation of your kitchen units. What's more, you can make your kitchen truly unique by taking advantage of our carpentry services. This way the place will be fitted out with uniquely designed cabinets and cupboards.
ALL DONE BY EXPERIENCED, INSURED PROS
Each HandymanDXB has solid professional experience and a remarkable set of skills. This ensures that your service will be handled with attention to details, efficiency, and up to the highest standards. Also, every expert carries public liability insurance of up to AED5 million.
COVERAGE
The services of Urgentmaintenance Handyman are available in Dubai.