Pictures Hanging Services in Dubai
If you're like most people, you have a few pictures that you've been meaning to hang up but just haven't gotten around to it. Well, our pictures hanging in Dubai can help! We'll come to your home or office and hang your pictures for you, so you don't have to worry about it. Plus, we can also help with choosing the right frames and matting, as well as where to place your pictures – all without ever breaking the bank. And while pictures hanging might not be the most glamorous task, it's worth doing because this way you get to see your favorite pictures every day when you walk by them.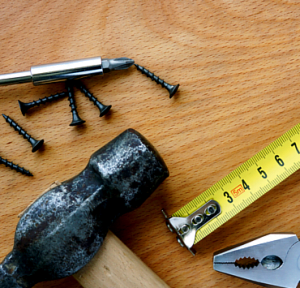 STOP BY OUR FAQ SECTION TO FIND OUT THE ANSWERS YOU NEED
Q: WHAT DOES THE SERVICE INCLUDE?
A: Do you need Urgentmaintenance for your pictures hanging services in Dubai? Whether you're looking for a one-time service or regular maintenance, our team is here to help. We offer a wide range of services that include:
Installation of new pictures

Adjustment and re-hanging of existing pictures

Repairs to damaged frames

Cleaning of pictures and frames

Protection of pictures from future damage.
Our team is experienced and skilled in all aspects of pictures hanging, so you can rest assured that your paintings are in good hands. Contact us today to schedule a consultation.
Q: CAN YOU MOUNT WEIGHTY PICTURES AND MIRRORS?
A: Pictures hanging is an important part of maintaining your home or office. Heavy pictures and mirrors can be difficult to hang, but our experienced professionals can do it quickly and efficiently. We also offer a wide range of other maintenance services, so you can rest assured that your home or office is in good hands.
Q: WHAT IF MY MIRROR OR PICTURE DOESN'T ARRIVE WITH STOCK BRACKETS OR OTHER HARDWARE THAT I CAN ATTACH TO MY WALL?
A: If your mirror or picture doesn't arrive with stock brackets or other hardware that you can attach to your wall, don't worry! Urgentmaintenance offer pictures hanging services in Dubai that can help you get your art up and on display in no time. We'll come to your home or office, assess the situation, and provide you with a custom solution for hanging your mirror or picture. We'll even clean up afterwards so that you're left with a beautiful, professional-looking result
Q: DO I HAVE TO PROVIDE TOOLS OR INSTRUMENTS?
A: No, you don't have to provide any tools or instruments. We will bring everything that is needed for the job. However, if you have a preference for a certain type of pictures hanging hardware, please let us know in advance so that we can accommodate your request. In most cases, we will be able to use the hardware that you already have on hand. For instance, if you have a special set of screws that you would like us to use, just let us know and we'll make sure to bring them with us.
Q: ARE MY WALLS SUITABLE FOR MY CHOSEN DECORATION?
A: Before you even think about hiring a pictures hanging service in Dubai, you need to make sure your walls are up to the task. Here are a few things to consider:
The material of your walls- is it plasterboard, concrete, or brick?

The condition of your walls- are they smooth or uneven?

The height of your ceilings- do you have high or standard ceilings?
If you're not sure about any of these factors, it's best to consult with a professional before proceeding. The last thing you want is to hire someone to hang your pictures only to find out that your walls aren't suitable.
Q: CAN YOU MOUNT MY TV ON THE WALL AS WELL?
A: TV mounting services are becoming increasingly popular in Dubai. Many people want to have their TVs mounted on the wall to save space, but don't know how to do it themselves. That's where our pictures hanging service comes in! We can quickly and easily mount your TV on the wall, so you can enjoy your new space-saving setup. Plus, we can also hang pictures and other decorations, so your home or office always looks its best. Contact us today to schedule a consultation!
Q: HOW MUCH TIME DOES A JOB TAKE?
A: On average, a pictures hanging job will take about two hours. This includes time for traveling to and from the job site, as well as setting up and taking down the equipment. However, the actual time spent working on the job will vary depending on the size and complexity of the project. For example, a small job might only take an hour, while a large job could take four or more hours.
Q: WHAT REGIONS DO YOU COVER?
A: We Urgentmaintenance Pictures Hanging Services in Dubai cover all regions including: Emirates Hills, The Meadows, Jumeirah Islands, Jumeirah Beach Residence, Palm Jumeirah, Burj Khalifa District, Downtown Dubai. We are always expanding our service areas so please check back often to see if your region has been added!
Our goal is to provide the best possible service to our customers and to make sure that their needs are always met. We know that when it comes to picture hanging, everyone has different preferences and requirements. That's why we offer a variety of services to choose from. We also understand that not everyone is familiar with the picture hanging process.
Q: WHAT OTHER TYPICAL JOBS YOU NEED?
A: We all know how important first impressions are. When you have guests over, you want your home to look its best. That's where our pictures hanging services come in. We can help you Hang pictures, paintings, and other artwork in your home quickly and easily, so you can focus on entertaining your guests. In addition to pictures hanging, we also offer a variety of other maintenance services, including